CARES Act summaries.....The Coronavirus Aid, Relief, and Economic Security ("CARES Act") (S748) enacted on March 27, 2020 provides relief to investors and economic security to millions of Americans.
It is important fund raisers understand the impact of the CARES Act as it will effect the day to day approach for charitable support.
I have been reviewing several articles and papers on the CARES Act and you can review them by clicking the links for each below.
Keep in mind the following point as you review each article:
1. For the first time there is an above the line charitable contribution deduction of $300 available to each taxpayer unit even when they do not itemize. It was unclear if this benefit was per taxpayer or per individual, but the IRS clarified the maximum per taxpayer is $300.
2. There is a one-year increase in the limit for cash charitable deductions to 100% of adjusted gross income (AGI) for gifts to public charities. Support organizations and donor advised funds are not eligible. Gifts support organizations and donor advised funds retain the 30% and 60% AGI limits.
3. Any taxpayer over the age of 70½ is STILL eligible to make a Qualified Charitable Distribution (QCD) to public charities. The SECURE Act approved in 2019 and effective in 2020 increased the date you must start the IRS Required Minimum Distribution to age 72. The confusion arose from the fact that the SECURE Act did not change the age for the QCD making more individuals eligible to withdraw funds from their IRAs and make a non-taxable charitable gift. Remember there is a new age cohort that becomes eligible for QCDs each year.
4. For more on the SECURE Act download at this LINK. The Act eliminates extended withdrawal benefits for non-spouse beneficiaries, i.e. children, brothers, sister, friends, and relatives from IRA accounts. They must exhaust the account within 10 years.
5. Planned giving marketing during the coronavirus: what history tells us...by John Jensen of the Sharpe Group may also help advance your program.
9. National Council of Nonprofits
_____________________________________________________________________________________________________________
Asking for Bequests.....A lot has been written about the general, and somewhat worrisome, consensus that most Americans don't have their estate-planning documents in place. Amid the ongoing COVID-19 pandemic, there appears to have been an awakening among the general public of various ages and backgrounds to get their estate planning in order.
Charitable bequest from "final estates" account for 97% of the dollar value of all charitable bequests.
Indeed, many attorneys I've spoken with have confirmed this, noting the uptick in clients who are urgently seeking to get a will in place, along with other documents, such as health care directives. And though estate planners and advisors are likely grateful for the new workload and opportunity to provide their expertise, the events leading up to this increase in business are unfortunate.
Charities without a significant website presence showing and marketing bequest options are at a significant disadvantage when prospects consult their advisors.
Virtual estate planning has come of age during the Covid-19 pandemic. See FreeWill article in my January 2019 newsletter.
You may wish to review my talk to the NHCPO 2020 Leadership Conference on Creating an Omnipresent Legacy Bequest Program Review the notes in PowerPoint as they provide commentary on each slide.
_____________________________________________________________________________________________________________
ACGA rate update....The ACGA Conference as held virtually in April.
The economy is frozen and interest rates have changed and many have thought the ACGA would respond with suggested lower rates.
David Ely, Chairman of the ACGA Rates Committee, discussed the committee's difficult objectives of balancing attractive payments for the annuity with the gift to charity. The committee regularly monitors certain interest rates and markets that underlie the investment return assumptions used to create the rate schedules.
Ely stated that there would not be a rate adjustment at this time but to look for further communication on May 7.
New ACGA rates were issued effective on January 1, 2020. See below for a laminated chart for gift annuities and also a comparisons for rates for ages 60-80.
_____________________________________________________________________________________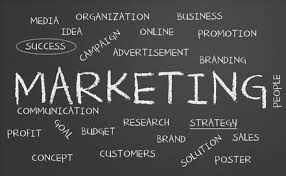 Marketing Idea #1....Hillsdale College CGA promotion.... attached is a tearoff promotional flyer for charitable gift annuities attached to the Hillsdale College self-mailer newsletter.
I have long advocated for charities to promote CGAs in all thank-you letters as a low cost method of promotion.
Using the Hillsdale College format I have created for your use the attached WORD document for promotion. It fits into a #10 envelope and you can include your application information on the reverse side. Additionally for quick internet responses create a web site link to the flyer, see link created by Haven Hospice.
Hillsdale College flyer LINK
WORD document LINK
____________________________________________________________________________________________________________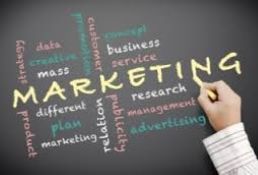 Marketing Idea #2......To honor my mother.....Is the lead story in the Spring 2020 "The Legacy" newsletter by MD Anderson Cancer Center.
It points up the continuing use of stories showing what is possible in selecting options for charitable support. Most important is reinforces the importance of motivation in the gifting process. David Young the featured donor was a long term employee of the cancent center and stated he is not rich but found a way to make a legacy gift that fit his fiancial and personal situation.
Read the newsletter from HERE
____________________________________________________________________________________________________________
Create a Virtual Planned Giving Office for less than $10 per day.....Our basic Telephone Lite service provides an economical service with less risk and greater technical expertise from our team's decades of experience identifying, planning, solicitation and completing planned gift agreements.
Outsourcing expertly handles the technical side of planning giving while the development staff can concentrate on building donor relationships

There is no software to purchase

Two hours of telephone support per month
Board and volunteer support
Uncover your best bequest prospects
No risk gift annuity program using gift annuity reinsurance strategies
Bequest society brochure and promotional samples
IRA rollover gift promotion samples
Master marketing pan for first two years
Optional donor visit solicitation activities and support at additional discounted on-site support fees
Six month minimum engagement at $1,800 payable in advance
Download Virtual Flyer here - Download "What a planned giving consultant can do for you" here
_______________________________________________________________________________________
Retirement savings by age....Much has been written about all the assets locked up in IRA retirement account. Fidelity reports the average IRA and 401k balance of all their accounts is $215,400.
When you look by age cohort you find interesting balances.
The Silent Generation (born 1928-1945 ) averaged $403,500 in assets. Boomers (1946-1964) Swho are also retired had saved an average of $357,500. Millennials (born 1981-1996) have socked away $43,800, while Generation Z ( born 1997-2012)have retiement saving of $5,400.
Remember under the new Secure Act those over age 701/2 are still eligible to make Qualified Charitable Distributions but do not have to take their Minimum Required Distribuitons until age 72.
______________________________________________________________________________________
Advisor's guide to donating illiquid assets from Schwab charitable.....As individuals evaluate their giving priorities they may turn to other assets vs their cash or stock portfolio.
It is important to understand the nature of illiquid assets, the risk involved and the opportunities for charitable support. A full discussion of illiquid assets is included in a recent Schwab guide.
Note: The guide was developed before the recent tax law changes.
_____________________________________________________________________________________________________________