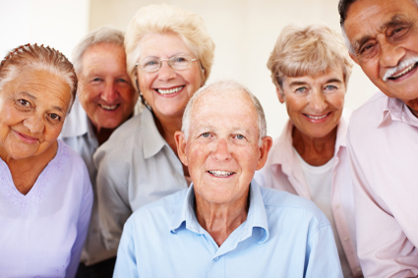 5 estate planning facts you need to know now.....As you work with your probabal donors be sure they have a good estate plan. A goal without a plan is just a wish. Tell them they should not wish their assets away—encourage them to make a plan to ensure their life savings are properly distributed after death.
Yes, they do have an estate. (So yes, they need an estate plan.)
You don't have to be wealthy or retired to have an estate. In fact, if they own anything, they have an estate.
An estate includes both tangible and intangible personal possessions and real property—like a home, rental property, or land. Possessions you can touch (like a car, clothes, or a stamp collection) are tangible property, and assets you can't touch (like a checking account or an IRA) are intangible property.
An estate plan is a collection of legal documents that come into play if they become incapacitated or pass away. These documents are a way to voice their wishes when they are not able to communicate on their own behalf.
An estate plan typically contains:
1. A will, which dictates who gets your assets and how (and when) they get them.
2. A general power of attorney, which appoints somebody to take care of your financial needs in case you become incapacitated or are otherwise unable to act.
3. A healthcare power of attorney, which designates someone to make healthcare decisions for you if you become incapacitated or are otherwise unable to do so yourself.
4. An advance directive for healthcare, which communicates your wishes if you can't make decisions for yourself.
When drafting an estate plan, it's important to consider the whole picture—including both assets and liabilities.
They must do their homework before meeting with an attorney. A personal financial inventory (available from many PG vendors) that includes details about bank accounts, credit union, and investment accounts, as well as liabilities, like loans and credit cards, can help prospects stay organized and ensure they are disclosing everything to their attorney.
5. If they don't have a plan, the state they live in will give them one.
If propsects don't take the time to create an estate plan, their residence state will take care of it for them —on its terms. For example, if they become disabled and aren't capable of making their own decisions, their loved ones will have to go through the legal process of appointing a guardian or conservator, which can be lengthy and potentially costly. If there's too much conflict around who should be chosen or there aren't appropriate options, the court may appoint a third party to control how their assets are used to cover medical and living expenses.
If a prospect pass away before making an estate plan, their assets will be distributed according to their state's intestate laws, which determine who's entitled to property from an estate in which the decedent had no will. Charity is never included. If they have minor children, the court will decide on the parameters of their inheritance. If they leave behind a minor child who has no alternate legal guardian, the court will appoint a guardian on their behalf.
While state laws are designed to accommodate most people's wishes, the best way to ensure that the prospect's wishes are carried out is to have them create a customized plan which includes a bequest to your charity. All states operates under certain assumptions—for example, they want their assets to be distributed evenly among their next of kin—but that may be too simplistic. Make their voice heard about who they want to care for their children and receive their assets.
Updating a plan is almost as important as creating it.
There's one caveat to an estate plan that everyone should understand—it's not final unless you become incompetent or pass away. Prospects may change their mind, and their estate plan, throughout their lifetime. So it may not be too late to have your charity included in an admenment or codicle to their will or living trust agreement.
Encourage your donors to review their estate plan regularly, especially their beneficiary designations, about every three to five years. Many prospects and donors have the best intentions to make adjustments after a major life event—like a marriage, a divorce, a death, or a birth—but it's easier said than done. Nothing is final for a charity until the forms are signed and sealed.
An estate plan should be dynamic, not a once-and-done document. If their plan is keeping pace with life changes and accounting for accumulation of wealth and changes in their family structure and living arrangements, expect the plan they have when they are 80 to look different from the plan they had when they were 40. Estate planning isn't the place for self-sufficiency.
To save money, prospects may be tempted to turn to a software program to draft their will. Many of these do-it-yourself options use generic language that may not be appropriate for their personal situation. The least costly route right now may end up having an unfavorable financial impact on their loved ones and your charity in the long term.
________________________________________________________________________________________
Marketing Idea #1.....Will matching planned gifts increase your legacy society?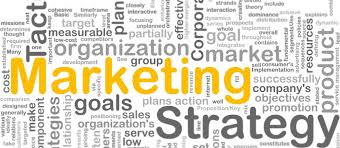 The Community Foundation of Holland/Zeeland, Michigan certainly thinks so.
The Chronicle of Philanthropy, June 2016, page 50 has a detailed article on how this approach is helping the foundation increase support to its "Today.Tomorrow.Forever" campaign.
The campaign goal is to create a pipeline of 100 "Tomorrow" gifts. Each of the first 100 "Tomorrow" gift will be matched by a current cash gift of $20,000 if the estate commitment represents at least $50,000 or 5% of the fair market value of the donor's estate.
Comment: I have no doubt that a current gift to charity will help to incentive those who have charitable intent but have not made their estate plans concrete to finally determine what they are going to do with their life work. A key question may be how large must the current match be to stimulate action. For some communities it may be a minimum of $10,000 whereas for other it may be $25,000 or more.
The campaign case statement is available at http://cfhz.org/uploads/documents/Campaign_Program.pdf
Marketing Idea #2.....IRA Rollover post card promotion.....Will you be the first one to promote the permanent IRA rollover opportunity to your donors? The sample in the link below is what I received in early June from MD Anderson. I suspect I will receive another one near the end of the year as a reminder to use the IRA rollover option as part of my end of year giving.
I am not a large donor mostly memorials gifts for relatives who have suffered from cancer. I wonder how they did the list selection? Take note of what I believe to be the mailing list coding in the BRE address line. The post card developed by Crescendo and used with permission was in an 8" x 6" format, large enough to catch your attention.
It will be interesting to see if my undergratuate (LaSalle University) or graduate school (University of Maryland Foundation) since they have my age and graduating class and knowledge that I completed an IRA rollover for each one in 2015 will be promoting this opportunity.
MD Anderson Cancer Center IRA Roolover promotion
_____________________________________________________________________________________________
PG recognition events.....Everyone likes to be recognized for their support and it is very important to recognize Legacy Cirlce individuals. Recognition events should be a stimulus to grow your planned gift support. Pictured here is the May Charter Member recognition event for the Gwinnett Medical Center Foundation. Collectively, 40 people representing 21 gift commitments were recognized.
In June the Foundation was notified it was one of two charities in the estate plan of one of its Charter Member. The Foundation expects to receive close to $3.0 million from the estate which will double its endowment. ____________________________________________________________________________________________